During the first stage of construction, we augmented the foundation, installed steel strong walls on either side of the garage and installed a steel channel to support the new second story wall location.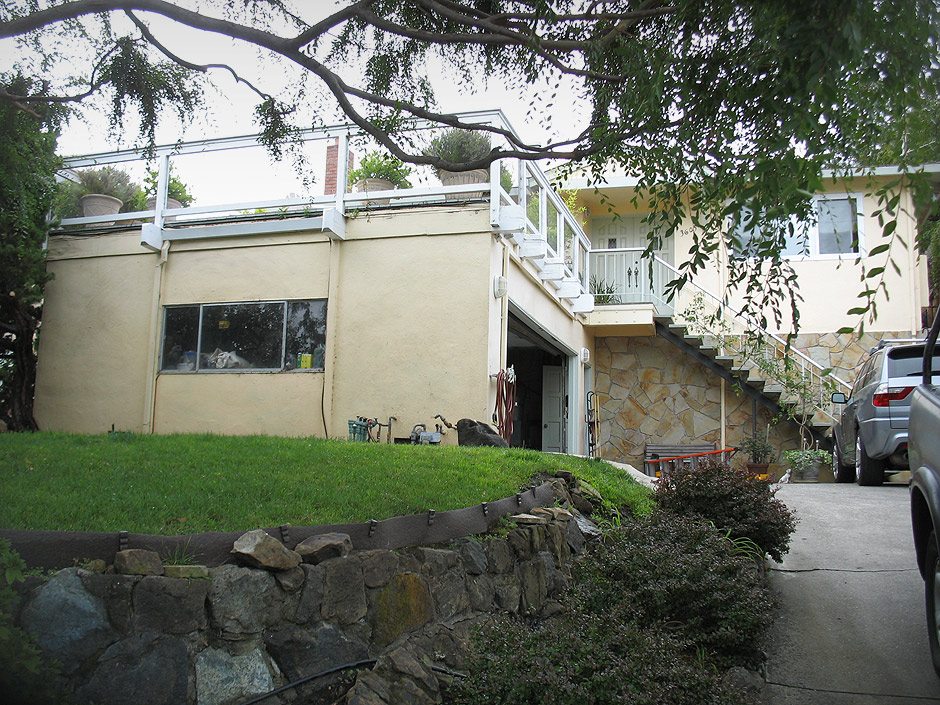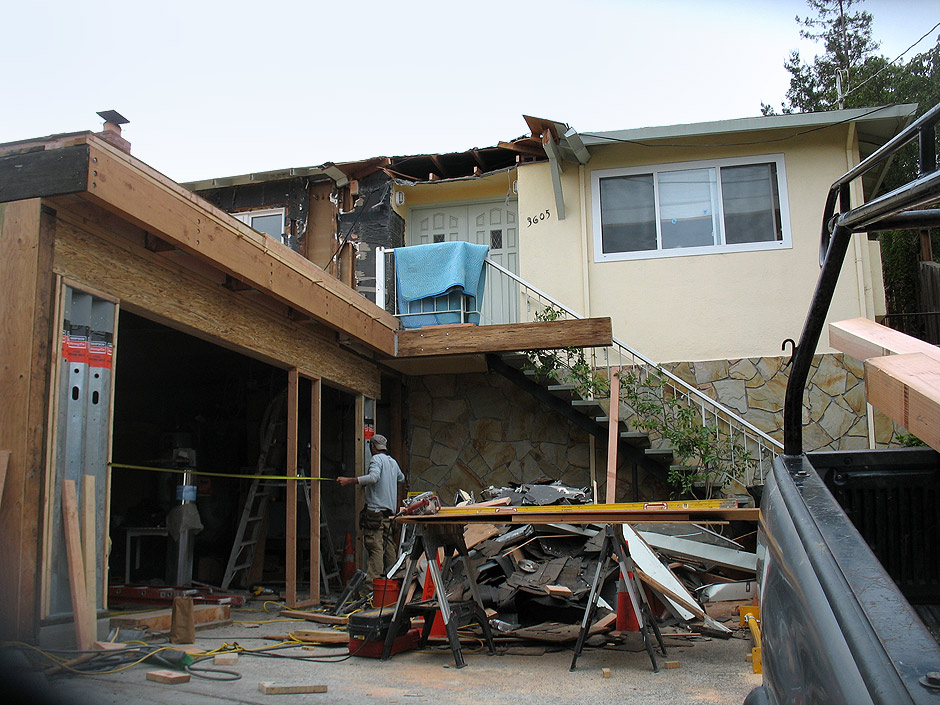 The following photographs were taken during the framing phase: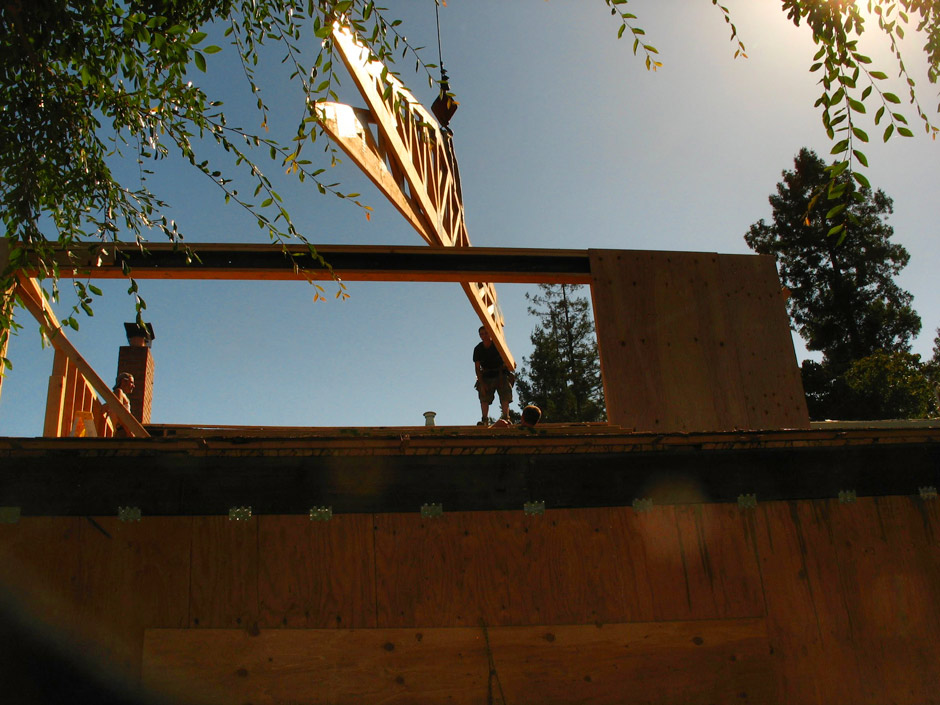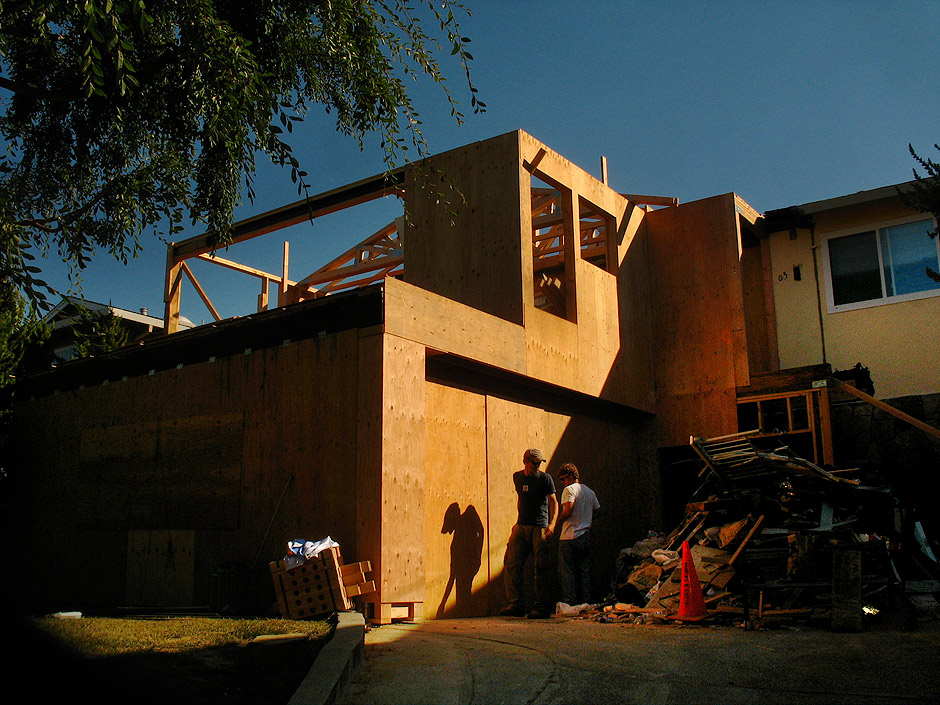 In the photograph below, you see the beginning of the clear cedar siding installation and on the second story, we had already installed the 5 panel, 16′ long Nana Wall. The yellow material is part of the LEED certified rain screen product we installed over the waterproofing.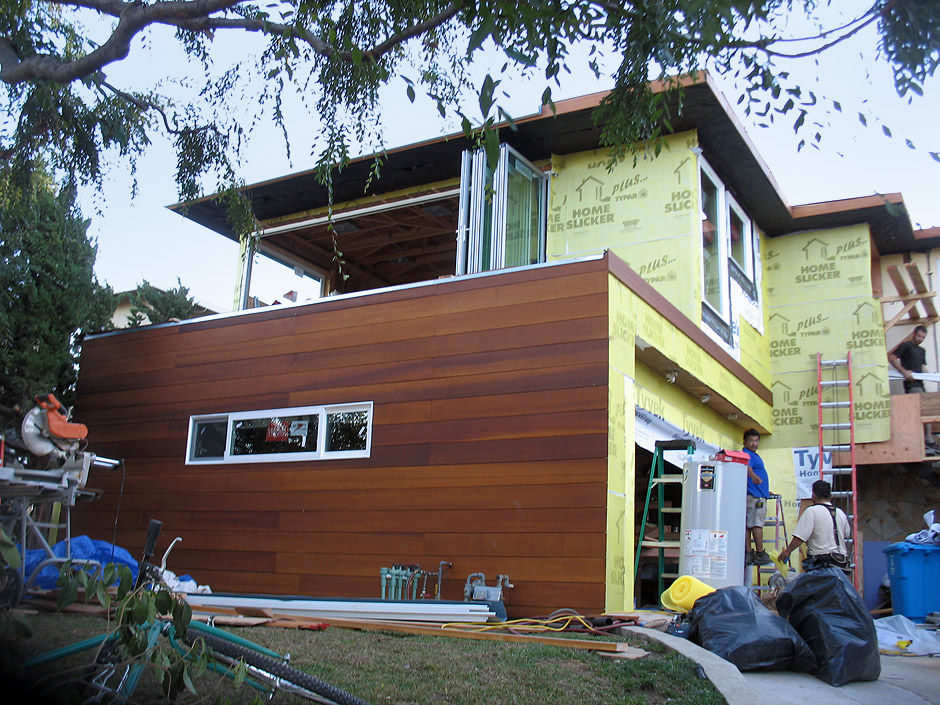 The Outside Complete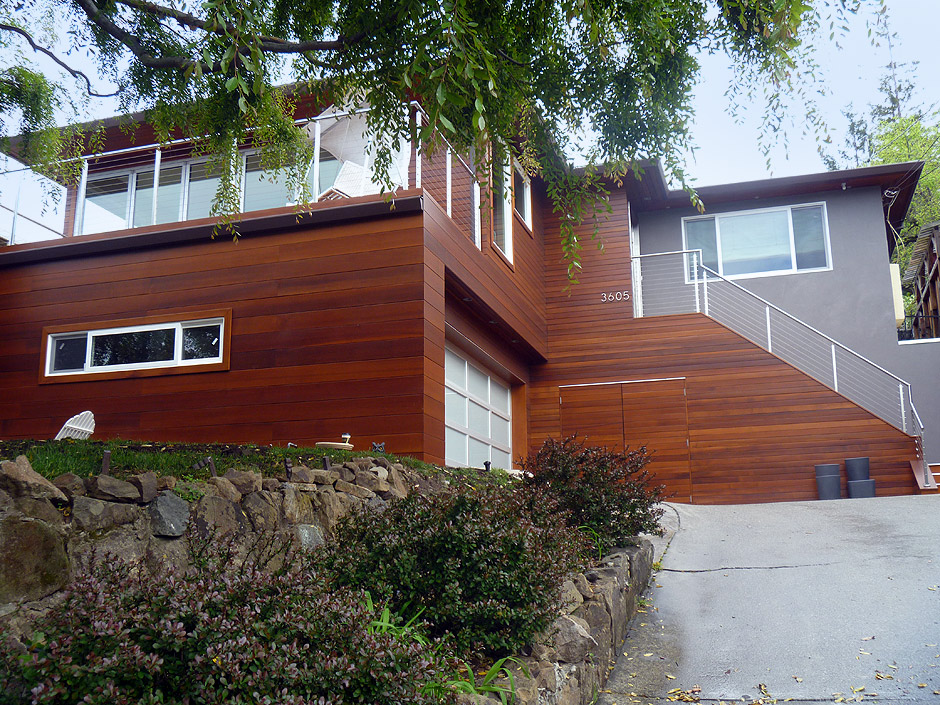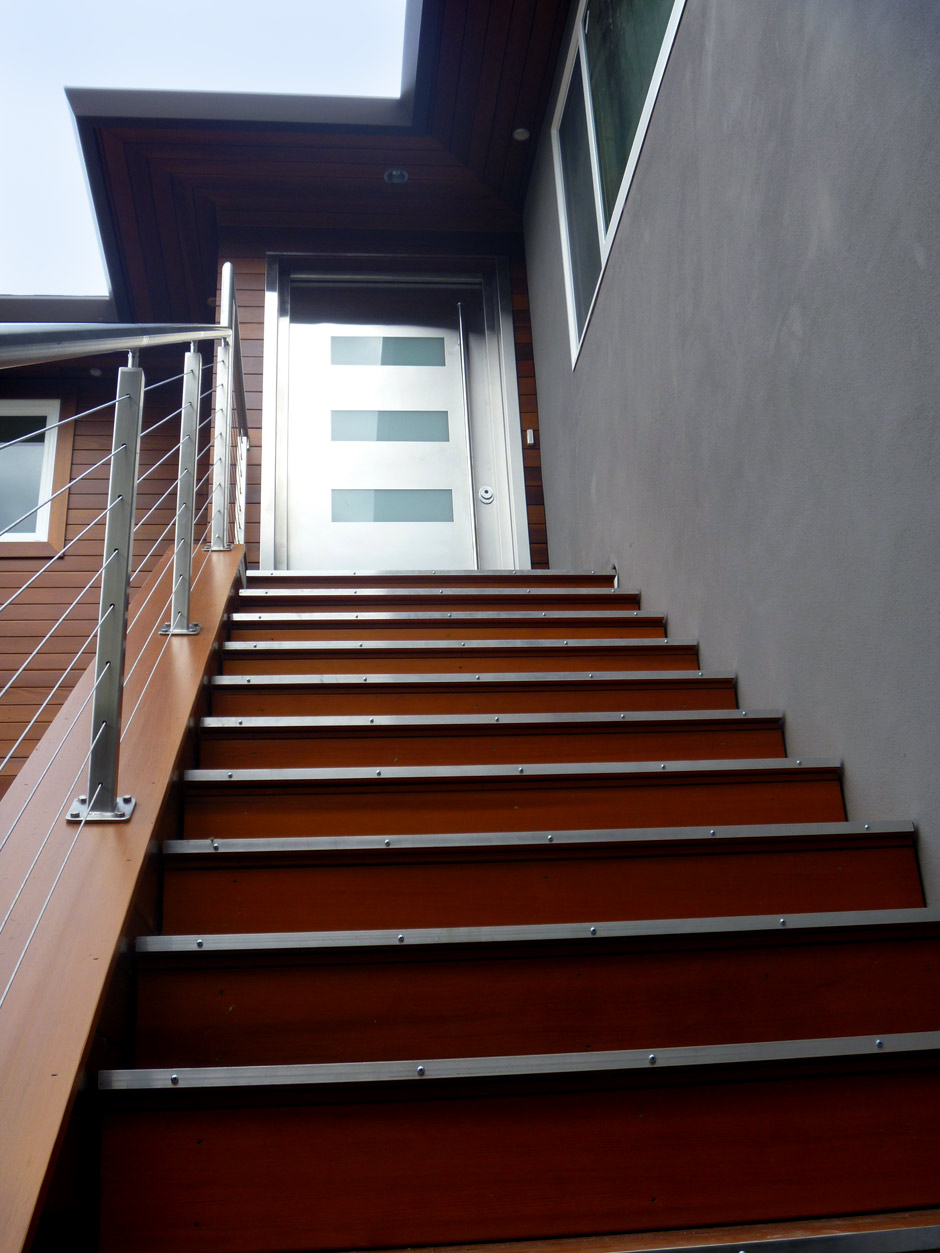 Interior Remodeling
This is a photograph of the new guest bath. The most unique element of this bathroom was the installation of the mosaic strips on either side of the vanity. We achieved this by furring the entire wall out 7/8 of an inch and inlaying the mortar bed and tile, making the tiles flush with the finish wall.
New Fireplace with Cantilevered Concrete Hearth Before: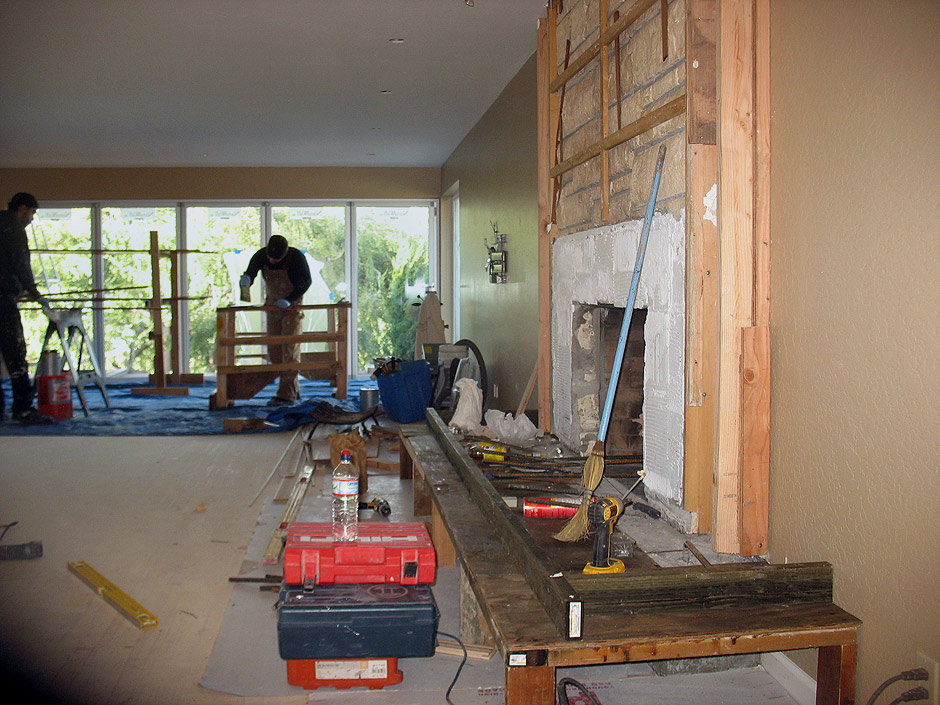 After: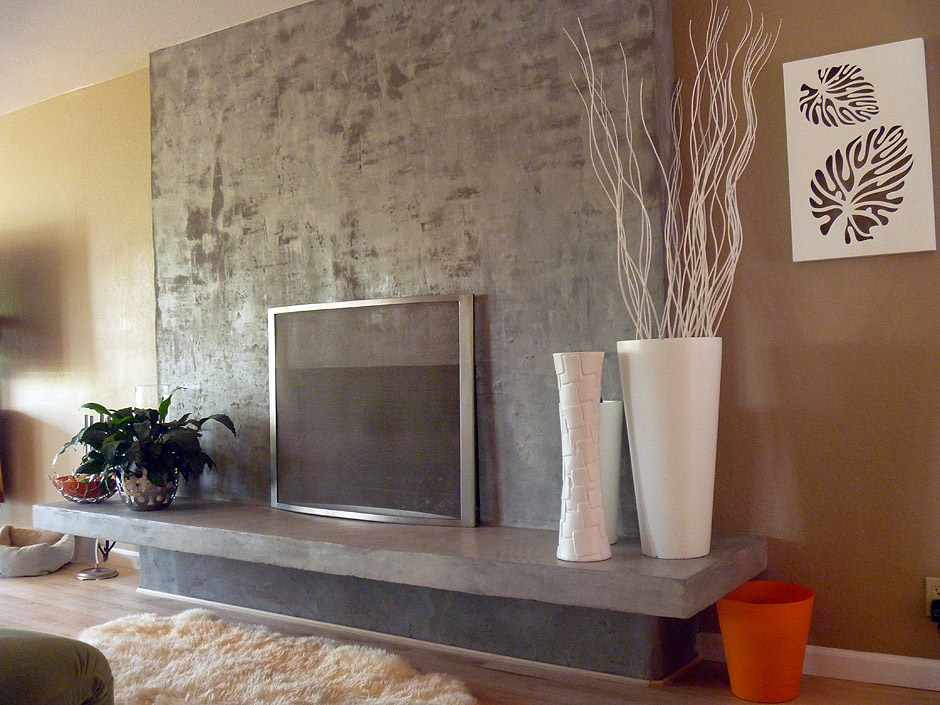 Master Bath: