In early 2009, C.H. Burnham Inc. was hired by Dr. Marino & Dr.Tiltman as the millwork subcontractor for their tenant improvement project in San Francisco's financial district. Designed by Martincovich Milford, we furnished and installed the cabinetry and counter tops in eight treatment rooms/offices. However the most challenging and most beautiful aspect of the design was the lobby.
A 14′ curved desk made of an exotic sapelle-pomele veneer, a brushed metal laminate, and an eco-resin transaction top is the focal point of the room. But several other features contribute to the warmth and dynamism of the room. There are four vertically suspended eco-resin panels that act as semi-transparent filters for natural light, changing the environment and offering some privacy. Above all of these features is a sapelle-pomele 'cloud' and 2 horizontal eco-resin panels. These panels were fabricated to exact specifications by C.H. Burnham Inc., allowing for lights to penetrate both the cloud and the panels.
This was a great project and I want to thank the aforementioned parties, as well as the general contractor on the project, Peacock Construction, for their professionalism and commitment to their work.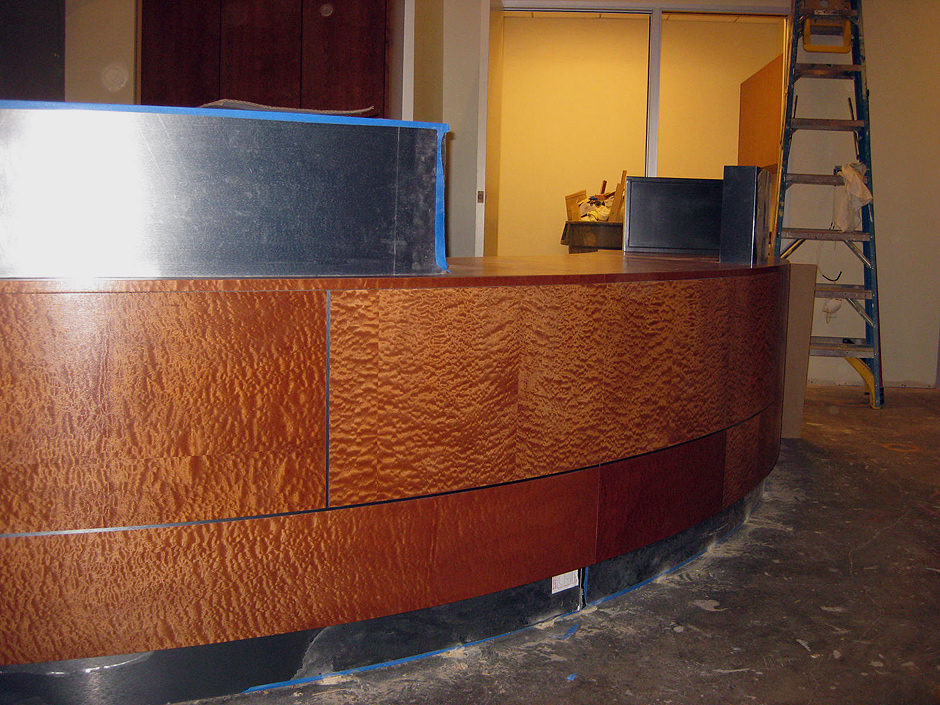 The reception desk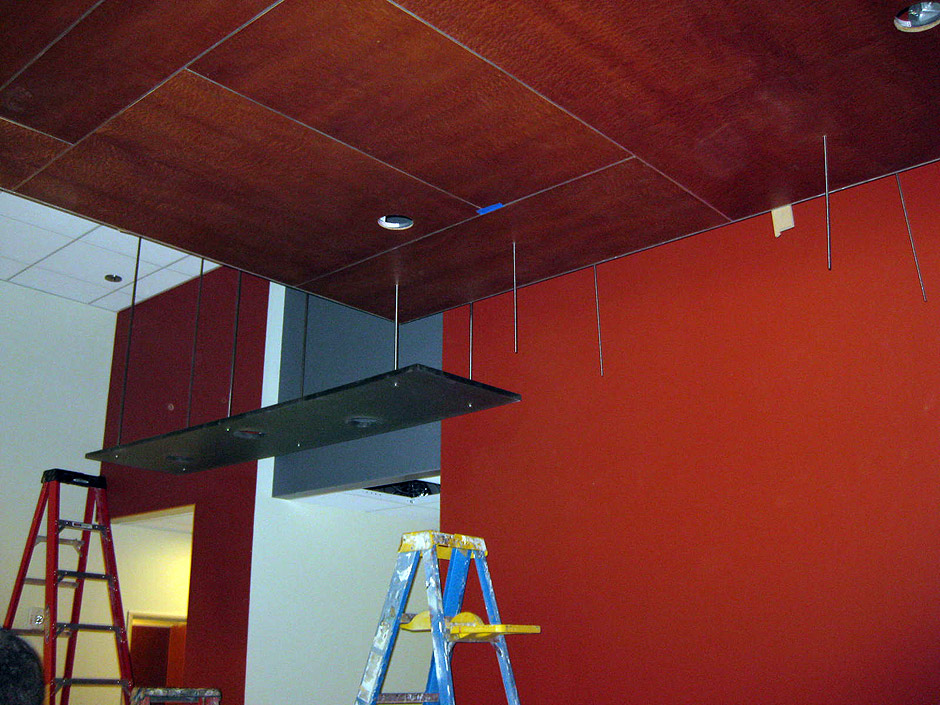 Eco Resin Panels and Sapelle-Pommele 'Cloud'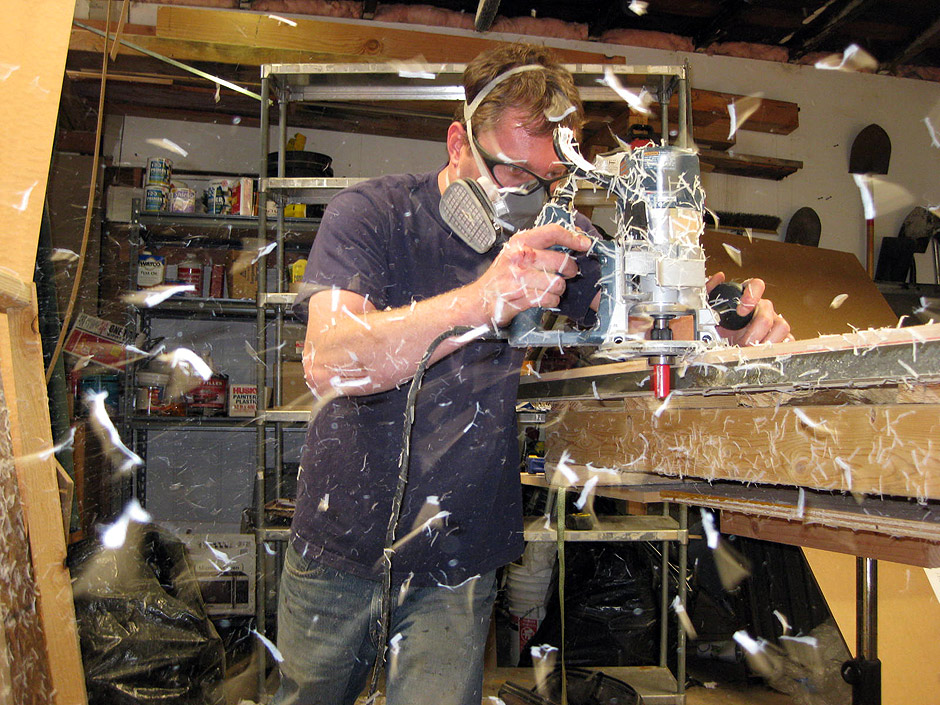 Eco-Resin Panel Fabrication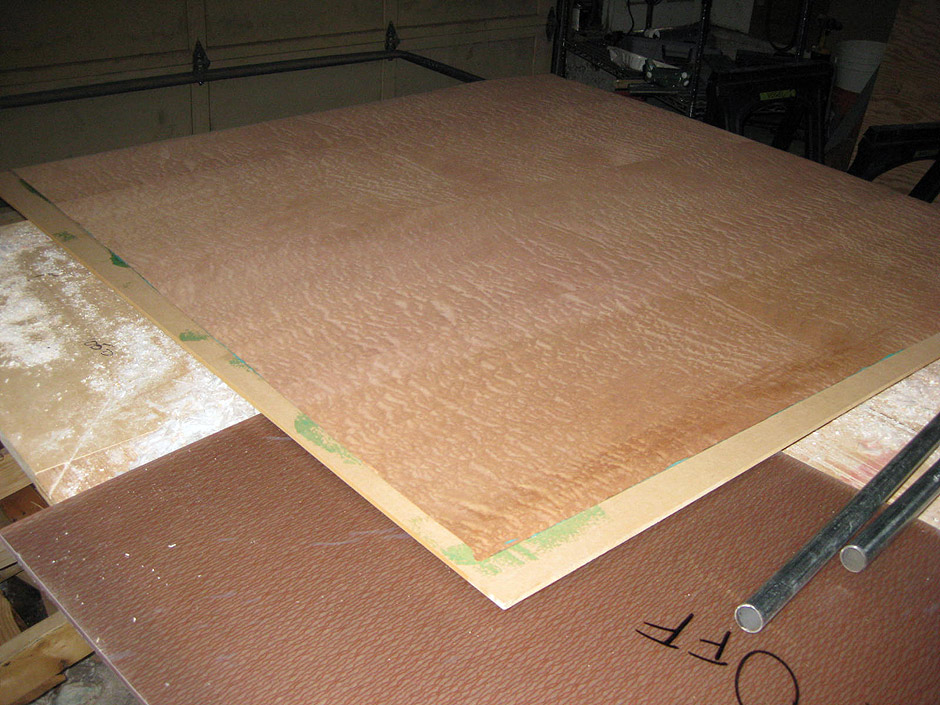 Laminated but Unfinished Sapelle-Pomele veneer for cloud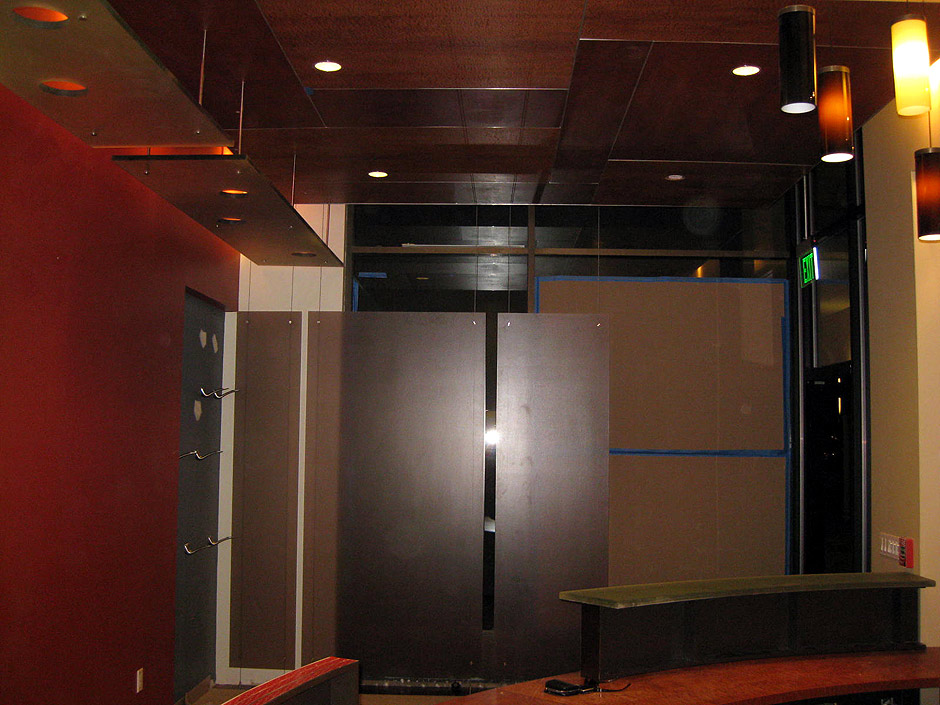 Vertical & Horizontal Eco-Resin Panels, Sapelle-Pomele 'Cloud' and Desk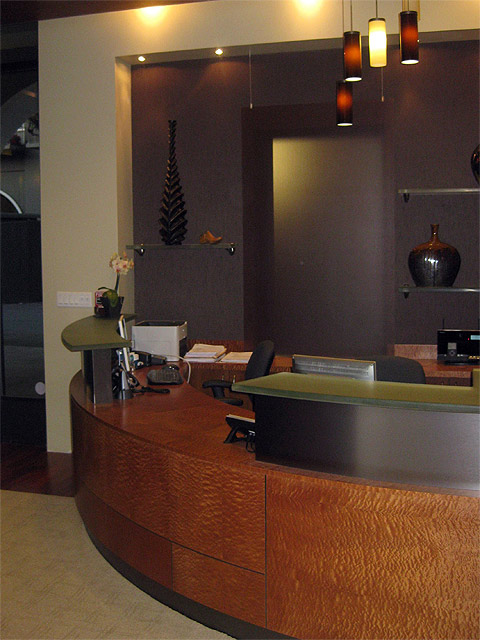 Finished Lobby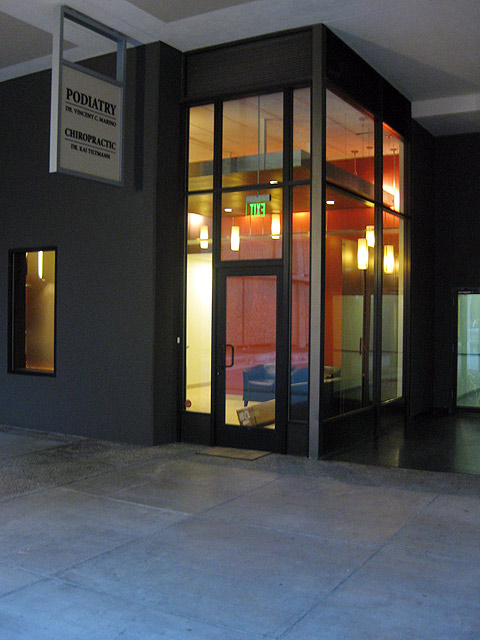 View from Outside